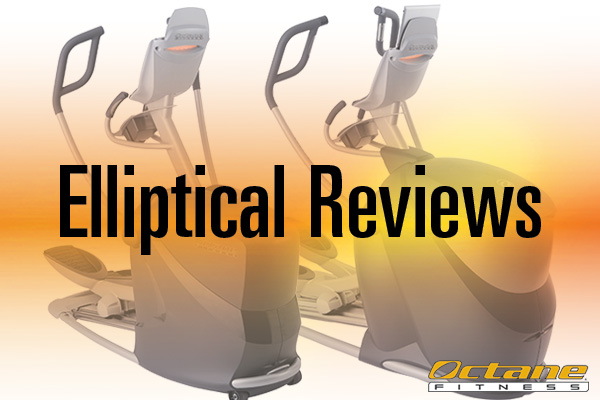 Fitness product evaluations can be helpful in guiding exercisers about different machines, and elliptical reviews can provide valuable information about various models that you find at the gym or for use at home.
Well-executed reviews offer insights about competing units that ultimately can help you make your choice.
It's best to check out several elliptical reviews to get a full picture of each machine. Octane Fitness, for example, lists multiple reviews about its products on its website, along with testimonials from a variety of users, so you can get some broad and specific overviews from those who have actually used the machine. Typically, the more positive reviews a brand has, the better the machine.
For other elliptical reviews, check consumer review publications, like Consumer Reports and Consumers Digest, which each evaluate ellipticals and other fitness products once each year or once every three years, respectively.
When reading reviews, note who the reviewers are, what criteria were evaluated and how the machine was ranked. This can point to the credibility of the review. Today, with some bloggers or other organizations being paid to publish positive product reviews, it can be challenging to know which are honest evaluations. Look with a critical eye for independent assessments, like those from consumer publications.
Also, consult with family and friends, as well as health club members and staff, to discover which ellipticals they prefer. And most importantly, be sure to try the ellipticals yourself. Don't just take someone else's word for it. While elliptical reviews are important, the most critical factor is what you think of the machine and if you will use it consistently!