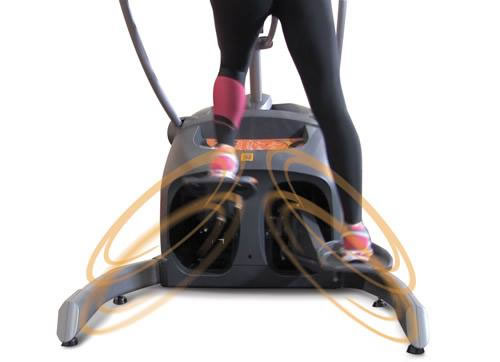 This week we came across a wonderful post from the blog "A Gut and a Butt: Losing My Weight… While Gaining My Insanity" about our LateralX elliptical machine. Find what was said about the elliptical machine after the jump.
Betty, a 59 year-old "busy wife, mother, and grandmother who is working hard to become a middle aged hottie" recently posted on her blog about trying our LateralX elliptical machine.  As a part of her "Year of Firsts" Betty decided to try the LateralX after passing it by several times at her gym. Read her reaction to the LateralX in her post The Lateral Elliptical #63/365.
After you've read her post about our elliptical machine check out some of her other posts about her weight loss journey.
Note: While Betty openly acknowledges that she is compensated to provide product opinions on her blog, she was not compensated by Octane Fitness to post about any of our products.