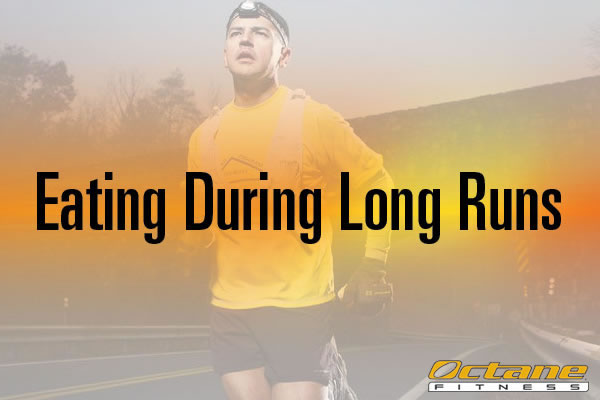 You've covered all your training bases; been increasing run distances, regularly incorporate strength training, and settled into a nice mile split. You're ready for long distance running. But what about keeping your body fueled and eating during long runs?
It's no secret that long distance running can take it's toll on the body; which is why training and proper preparation is so vital. During training it's easy to focus on the more physical aspects of distance running preparing your body for muscle cramps, blisters and so on. It's important, however, to also incorporate a nutrition component. Your body is obviously going to get tired and you will need to re-energize by eating during long runs. Knowing when and what to eat can be tricky though.
The people at the Ragnar Relay Series, the overnight relay race that has teams running 180+ miles over two days, know a thing or two about eating during long runs. In a recent post on their blog, they provided their tips for properly eating during long runs. Their tips include:
Eat 2-3 hours before you run – get started on the right foot. You won't be hungry right before your run, so be sure to eat a few hours before you start.
Eat familiar foods – stick with what you know. A long run is not the time to be trying new foods for the first time.
Listen to your body – allow some flexibility in your eating schedule. If you are feeling nauseous, don't force yourself simply because it's "time" for a snack.
Eat a combination of carbs, protein and fats – don't limit yourself to carbohydrates. Yes, carbs will help rebuild muscles and give you a quick boost, but it's important to eat a variety of nutrients to keep blood sugar levels stable.
Don't OD on fiber – this will only end badly. Consuming too many high-fiber foods will cause major digestive issues during your race. Know how much fiber you can handle and don't exceed your personal limits when eating during long runs.
Eat something after you run – don't let post-run high make you forget to eat! Having both beverages and food when you're done is going to help your body recover faster and without problems. Eat a good meal and don't fill up on junk food.
Read the Ragnar Relay blog post for additional information on the above tips and a few extra helpful hints.