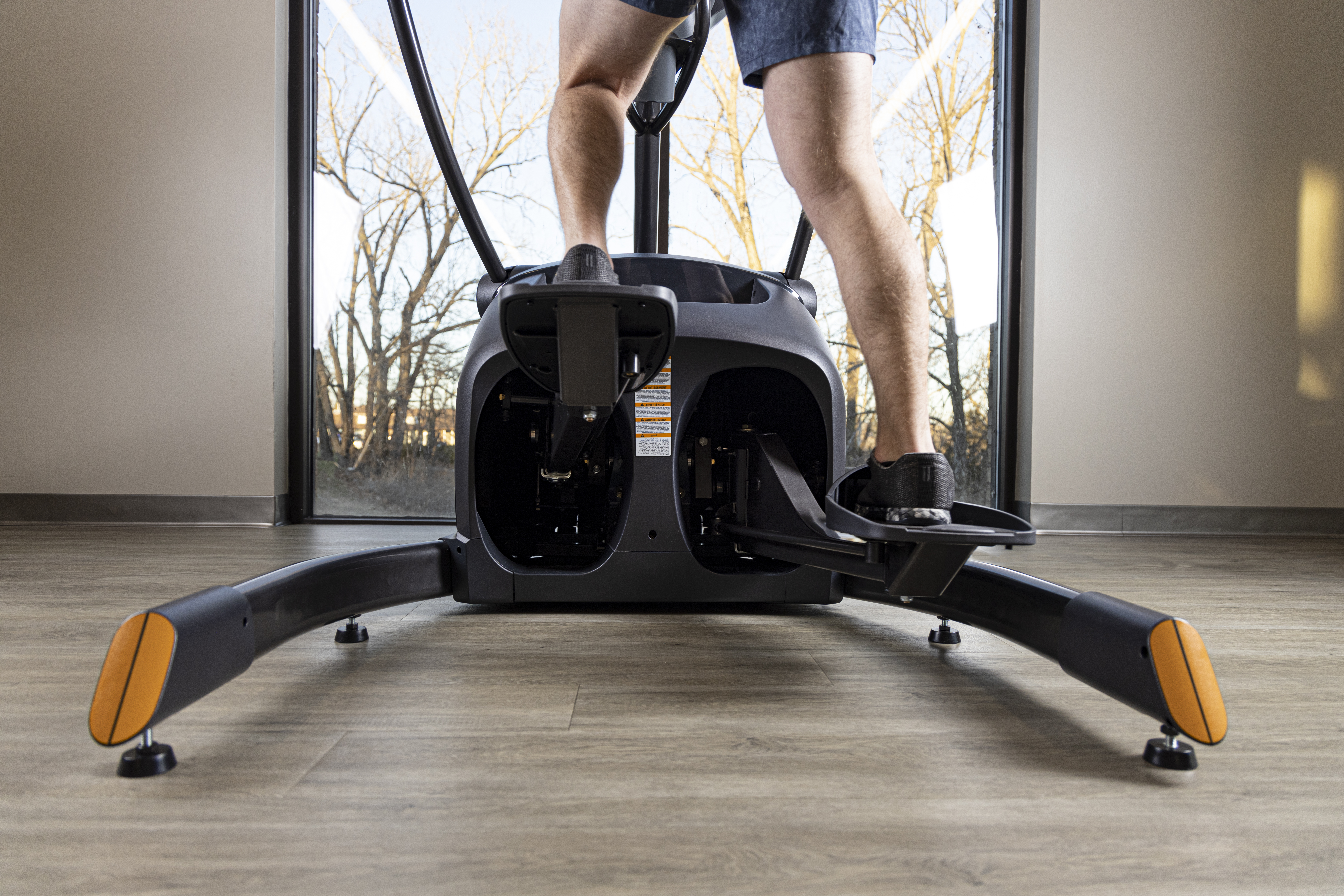 Imagine this, members coming to your facility because of the equipment you provide. It seems logical, right? When fitting your facility with equipment, you want high-quality pieces that keep members motivated. On top of that, you want equipment that will keep members engaged and keep them excited with unique workouts. It is a considerable reason why they come to your facility. If your members have yet to experience the Octane LateralX, get ready to bring a unique piece that they will rave about. 
The Octane LateralX is not a typical elliptical; it is a lateral trainer that can adjust from a stepping motion to full lateral width. It will diversify their movements while burning more calories. Research shows a 27% increase in caloric expenditure from lateral width 1 to lateral width 10 and a 30% increase in outer and inner thigh work over traditional ellipticals. The variety within the movements keeps exercisers motivated and enjoying workouts!* 
With Workout Boosters users have many options to keep them motivated:
GluteKicker: to target their glutes

ArmBlaster: to give their arms a quick, intense workout

XMode: an on-screen personal trainer directing them through their activity
 Along with the motivation that will come from the Workout Boosters, members will also experience the comfort of all Octane products with precise upper body ergonomics. The Converging/Diverging handlebars bring proper movement, so they revelin the comfort and eliminate aches in the future. MultiGrip handlebars will give them numerous hand placement options to find what's comfortable for them. 
Not only is the Octane LateralX a practical piece for your facility, but it will also fit in perfectly. The space-efficient design with rear entry allows you to place these pieces much closer together than other elliptical machines that offer side entry. Not sure you have a place to plug it in? Don't worry. The LateralX can be self-powered with a Standard console. The quality of all Octane products is top of mind when designing the pieces. Service is infrequent on Octane products,but if it has to happen, the turnaround time is short, getting members back on the equipment they love. 
Sounds excellent coming from us, but here it is from Courtney Michelle, a frequent gym-goer at her local gym. "I picked my current gym and canceled my previous membership because after I moved, the closer gym didn't have Octane LateralX." Our long heritage of perfecting innovating equipment that members love is what we do. We provide facilities equipment that members rave about and want to come to your facility specifically for! 
Learn more about the Octane LateralX by contacting a local representative today!  
*Study conducted by Minnesota State University Mankato going from lateral width 1 to lateral width 10.