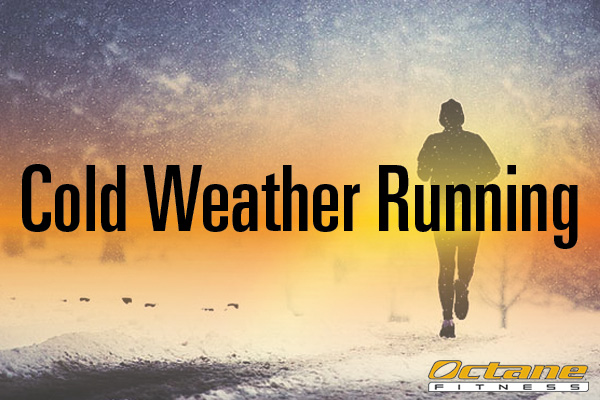 We asked Heather, our Master Trainer who lives just outside of Iowa City, Iowa, to tell us how she stays warm during winter runs. Check out her recommendations, from electronics to head wear, for cold weather running gear.
The winter season is upon us, which makes it time to talk about cold weather running. Running in the winter can be tricky, but if you follow these tips below, it may save you from learning the hard way!
The Weather Channel
Sounds simple, but check weather.com before you head out the door. Don't only check the temperature though, look at things like perceived temperature, wind-chill and wind gusts. If you're planning a long run, also look at the hour-by-hour forecast. Winter temperatures can drop drastically in a short amount of time.
Map Your Route
Cold weather running is not the time to make up your running route as you go; the last thing you want is to be lost as the temperature is dropping. Map your route and run in familiar areas for the duration of winter. There's plenty of time to explore new areas and get lost on side roads during the summer.
Layers
As the temperature drops, you need to add layers. I have determined a general temperature guideline at 45°, 30° and 20° to determine my layering needs.
If the temperature is under 45° F, then shorts are no longer appropriate and it's time to switch to a long sleeve shirt for upper-body warmth. I'm a fan of the

New Balance Ice Long Sleeve

running shirt; its lightweight long sleeve design is enough to keep you warm without overheating. 

When the temperature is under 30° I pull out the running tights and start adding upper-body layers. Nike makes great

Hyperwarm Training Tights

that come in a variety of fun colors and are available for women and men. Swap out your standard long sleeve shirt for a Dri-FIT long sleeve designed for cooler weather. Sticking with Nike, I go with something like the 

Hyperwarm Half-Zip

long sleeve and layer it with a fleece running vest. 

For those really cold runs when the temperature dips below 20°, I add lower-body layers and throw on pants over my training tights. The upper-body also gets more layers, with the addition of a second top layer; plus the always handy fleece vest.
Gloves
Keeping your hands warm in cold weather running can be tricky. Typically I run with good sweat-wicking running gloves from Under Armour, and that's enough to stay warm. However, for really cold (or windy!) runs, I've found that layering a cheap pair of cotton finger gloves under the sweat wicking gloves does the trick. Adding hand warmers in the gloves can come in handy too, but after the initial warmth starts to wear off, your hands can feel as if they're getting colder faster than normal.
Hat/Headband
My Nike Run Reversible headband is usually sufficient early on in winter, before it's too bone-chilling cold. As temperatures fall and the wind-chill becomes more of a factor, I switch a nice moisture-wicking stocking cap as it keeps my head warmer than an ear band alone. This can be difficult for women who run with their hair pulled up into a pony tail, but Under Armour has a great ColdGear® Infrared Run Reflective Beanie with a slit in the back to pull your ponytail through. 
Chapstick
Cold weather running can chap those lips, so always carry some with you. It can also come in handy to prevent nose chapping and chafing when running — simply smooth some underneath your nose and breathe easier.
Telephone
Having your phone with is always a good idea; especially when running long distances, and even more so when running in the cold. When it comes to cold weather running, you never know when you will need an extra layer, water or even the occasional ride home.
In the end, the most important thing is to wear whatever is most comfortable for you. Just remember, you can always take off an extra layer but once you're out that door, you can't put another one on if you didn't dress appropriately.
Good luck to all you winter weather warriors! Stay warm and Stay Fueled!
-Heather, Master Trainer