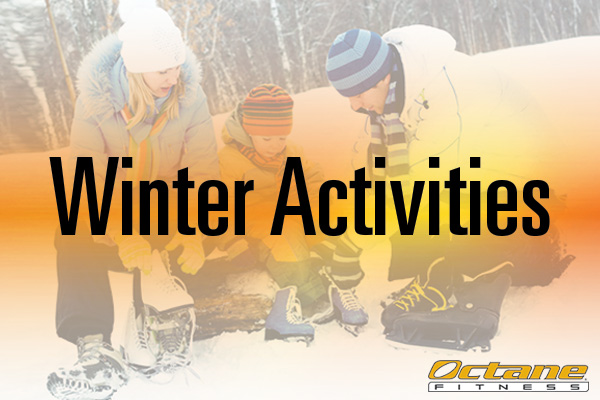 One of the best ways to fit a workout into your schedule is by making it fun and doing something that doesn't even feel like exercise. Despite the chill in the air, there are a variety of calorie burning winter activities to keep you busy and active all season long.
Often, we limit our idea of exercise to hours in the gym performing intense cardio and weight training. While these make for good workouts, there are countless activities that provide an equal, or greater workout, that we don't even think of in the realm of "exercise." It's time to take your exercise outdoors and enjoy these calorie burning winter activities.
Shown below are the calories you will burn performing some of your favorite winter activities for an hour at a moderate intensity level.
Calorie Burning Winter Activities
Cross-country skiing – 545 calories an hour
Snow-shoeing – 545 calories an hour
Ice hockey – 509 calories an hour
Ice skating – 500 calories an hour
Snowboarding – 500 calories an hour
Skiing – 500 calories an hour
Bob sledding – 475 calories an hour
Sledding – 468 calories an hour
Shoveling snow – 408 calories an hour
Chopping wood – 400 calories an hour
Ice fishing – 400 calories an hour
Curling – 270 calories an hour
Mall walking – 250 calories an hour
Snowmobiling – 240 calories an hour
Housework – 225 calories an hour
With calorie expenditures like these, there's no need to go to the gym this winter! Or, at least, that's enough to convince us to get out of the gym and vary our exercise routines with these fun calorie burning winter activities.
Hourly calorie burn information was gathered from Huffington Post, AZ Central, and Hartford Courant.