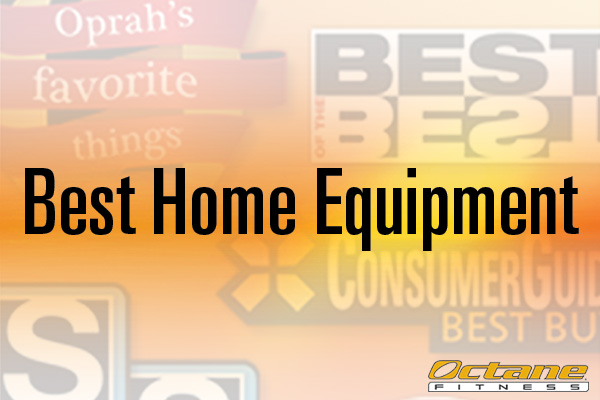 If you're looking to workout at home, chances are that you will research the best home exercise equipment. But how do you determine what is really the best?
Here are a few considerations to keep in mind as you search for the best home exercise equipment for your home gym:
Modality – Obviously you need to determine if you want a treadmill, an elliptical, a recumbent bike, a rowing machine, free weights, etc. Research exclusively the modality or modalities that you are going to purchase.
Budget – Higher quality products cost more, and will perform better and last longer as well. If you skimp on your budget, know that your exercise equipment may not operate in a way that motivates you to be consistent with exercise, which is an important consideration. Fitness equipment should not be considered a splurge, but instead, an investment in your health and a way of life.
Company Website – Review manufacturers' websites to compare details about products and determine what are your "must-have" features and which you may not use. Make notes about your favorites.
Product Reviews – Reviews are a helpful way to evaluate the best home exercise equipment, as consumer magazines tend to review competitors side-by-side and may test each product as well. Even when an editor simply tries one machine and reports his/her experience, this can be valuable feedback, distinct from the company's own promotional materials. Some publications assign numerical rankings and designate Best Buy awards and such that can help to narrow down your choices.
Recommendations – Ask family, friends, neighbors, health club members and staff and specialty fitness retailers what they consider to be the best home exercise equipment. These are opinions, of course, but they can attest to personal experience and therefore represent credibility.
Test Drive – You wouldn't buy a car without test-driving it; so the same should go for fitness equipment. Wear workout clothes when you shop and go to specialty fitness retailers for the best experience; there you can try each piece of equipment that you're considering. With online vendors, as if there is a local place where you can see the equipment; if not, you are buying blind here, and that can be buyer beware.
Ultimately, the best home exercise equipment is your choice and what works for you. Other than hard facts, such as price, warranty and product features, the rest is really just a collection of opinions. Do your homework, experience the product for yourself and go with your gut. Good luck!