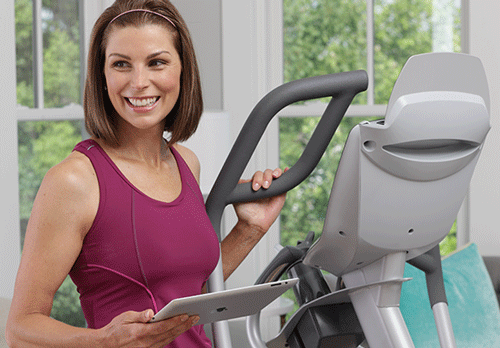 When you purchase fitness equipment for your home, you are investing in your health and quality of life. Because you want to ensure that this equipment will perform over the years and help you achieve your goals, it's important not to skimp here.
With home elliptical machines – as with all fitness equipment – you get what you pay for. It's better to invest more on a high quality unit that will last a long time than to purchase a low-cost trainer – only to have workouts so uncomfortable or boring that you don't do them, or have the machine break down.
If you're looking for the best home elliptical machines, Octane Fitness is your solution. The only company in the world to specialize solely in zero impact cardio equipment, including all kinds of ellipticals, Octane is simply unmatched in quality, innovation and variety.
With more than 70 Best Buy Awards to date, Octane Fitness knows how to deliver what exercisers want. It offers superior traditional standing elliptical machines, designed with Body Mapping Ergonomics and MultiGrip and Converging Path handlebars for the most comfortable workouts.
Octane invented the recumbent elliptical machine with its xRide, which offers Powerstroke technology to engage more muscles for greater caloric expenditure, along with exceptional comfort with its Active Seat Position.
Want something to take your workouts in a new direction? Octane's LateralX is the newest elliptical that features adjustable, 3-D motion for effective variety that targets the hips, glutes and inner and outer thighs. Workouts are really a lot of fun on this new machine!
And the standing and LateralX elliptical machines come with CROSS CiRCUIT, a unique combined cardio and strength program that provides exhilarating cross training and jump-starts results. Plus, all Octane ellipticals are equipped with a variety of motivating, smartly designed workouts that accommodate all levels of exercisers and help get you in the shape you're after.