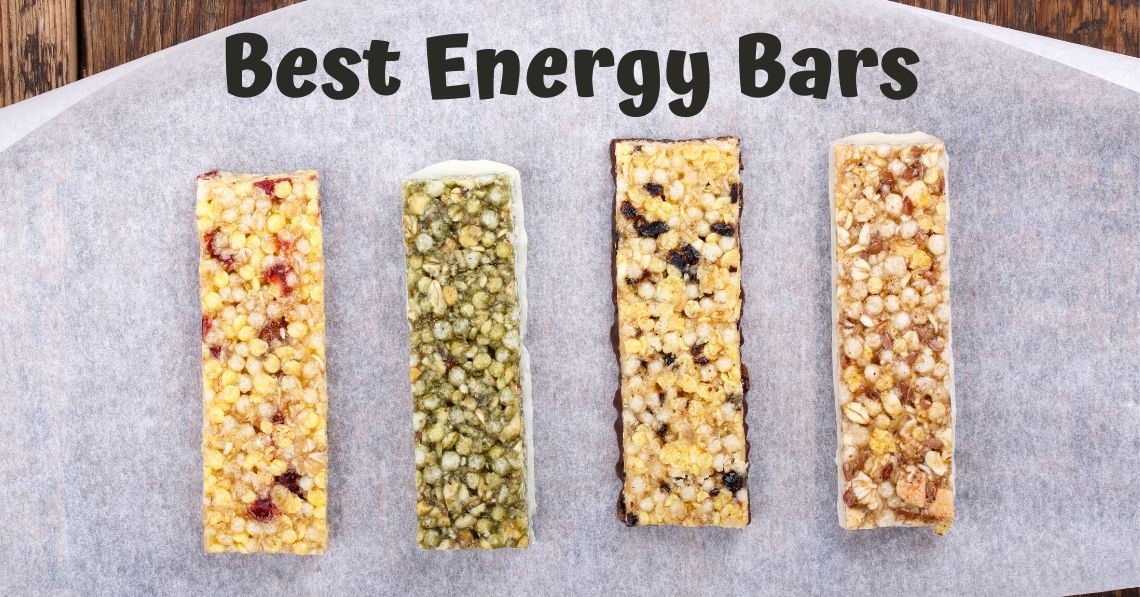 With jam-packed lifestyles, more people today do a lot of eating on the go, which has driven the rise of what we'll call portable food. We define portable food as anything you can eat while walking or driving – think smoothies, energy bars, trail mix, fruit and more.
Of course, there are many options to choose from. Just consider bars alone – now you can find granola bars, protein bars, energy bars, fruit and grain bars, gluten-free bars and more. Research indicates that as many as two-thirds of Americans consume energy bars. But how are you supposed to know what to choose?
Thankfully, lots of reviews and info is found online. We browsed through them for you and have compiled what we think are the best energy bars today. Of course, this is subjective, and you can let us know if you have others to add to the list.
One tip: these bars aren't cheap, so when you're trying one for the first time, just buy a single bar. Resist the temptation to get a big box, even if will save you money, until you're sure that you like the bars. Otherwise you'll be trying to give them away just to get rid of them.
Once you have a few favorites, stock up; most are available online or in stores. Throw one in your gym bag, a drawer at work, your purse or work bag and your car. They are great options when you need a snack or can't access a healthy meal.
Best Energy Bars
KIND. We love these bars that are gluten-free, low in sugar and high in protein. They come in a great variety of flavors, from Dark Chocolate Nuts and Sea Salt to Cranberry Almond with Macadamia Nuts to Pomegranate Blueberry Pistachio. Bars are under 200 calories, and KIND also offers mini bars.
CLIF. Some of these simulate a trail mix, with natural, organic ingredients packed into bar form. Choose from lots of fun flavors, including Caramel Macchiato, Peanut Butter and Honey with Sea Salt and Oatmeal Raisin Walnut. Like KIND bars, these also come in mini sizes.
Larabar. Made of raw, whole foods with nine ingredients or less, and free of gluten, dairy and soy, these are available with some unique flavors, such as Banana Chocolate Chip, Cinnamon Roll and Key Lime Pie. Yum!
LUNA. Owned by CLIF Bar & Company, LUNA historically has been marketed to women. But there's no magic, female-only formula, and certainly these bars are delicious for men as well, with options including Lemonzest, S'mores and Chocolate Peppermint Stick, among others.
Picky Bars. Designed to make a real food energy bar balanced for sport performance, Picky Bars combine fast-acting carbs with long-lasting fats, plus a bit of protein for recovery. Choose from Ah! Fudge Nuts, Smooth Caffeinator and Need for Seed.
Skratch Labs. Made by a small company in Boulder, Colorado, these energy bars are low in sugar and ingredients, but high in distinctive taste. Pick from Cherries & Pistashios, Raspberries & Lemons or Parmesan, Sun Dried Tomatoes and Black Pepper.
Rx Bar. A relative newcomer to the market, these actually are billed as protein bars, and most have 3 egg whites, 2 dates and 6 almonds (or something close) in each bar. Among the tasty flavor options: Mint Chocolate, Mixed Berry and Apple Cinnamon.
Power Crunch. Technically a protein bar, these feature wafer cookies and a distinct texture, along with a low sugar content and only 200 calories. Flavors, which all sound like dessert, include Peanut Butter Fudge, Red Velvet and Cookies and Cream.