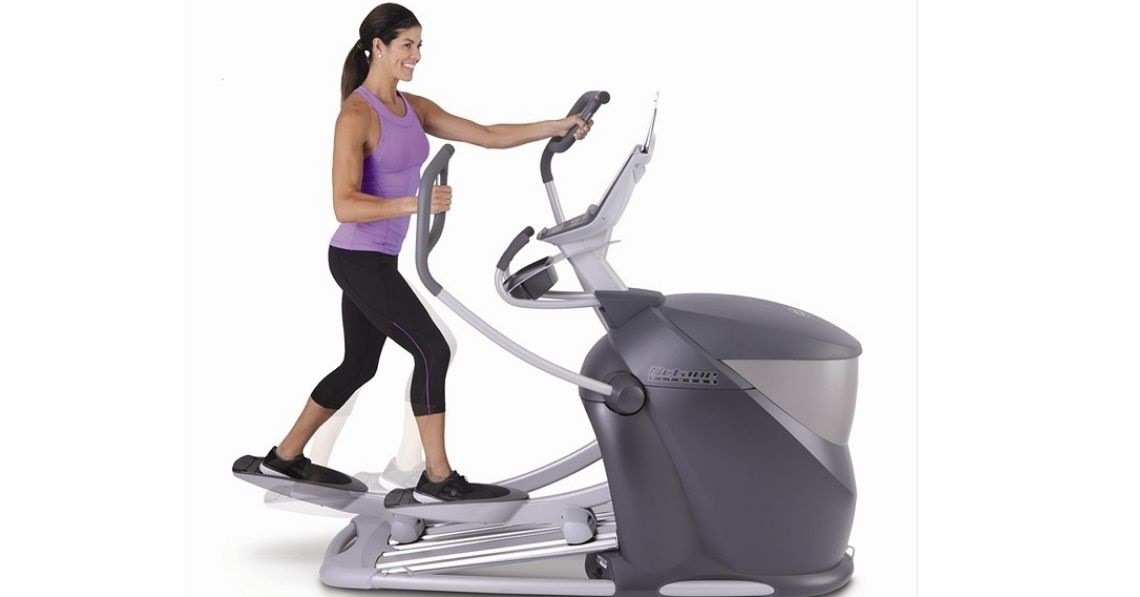 With so many people WFH this year due to the pandemic, it seems like we're doing more sitting. Even if your on-site job was at a desk, without a daily commute or going out for lunch, running errands, etc., we are definitely seated way too much. Stay-at-home orders and lockdowns, combined with almost no in-person sports events, entertainment and activities, have exacerbated our sedentary habits.
Given that sitting is associated with adverse health effects, including heart disease, diabetes, cancer, obesity and low back pain, it is critically important to prioritize moving more each day.
With that in mind, standing desks and treadmill desks are in greater demand in 2020. These facilitate valuable multitasking by combining work with fitting in some light activity. Similarly, renewed interest has arisen in under the desk ellipticals – which are compact, portable devices that you pedal while seated.
As a fitness equipment company, we're all for safe devices and methods that help people exercise, and we acknowledge that all activity adds up and is beneficial. We're not criticizing other products, particularly those that provide safe and effective ways to be active.
Understanding that they fulfill different purposes – light activity versus more rigorous cardio workouts – let's consider under the desk ellipticals versus total-body ellipticals.
Under the Desk Ellipticals versus Total-Body Ellipticals
Muscle engagement: Under the desk ellipticals use the lower-body only, with the quads, hamstrings and calves being the primary muscles at work. You may be able to incorporate the core as well if you don't use the chair's backrest or armrests while pedaling.
In contrast, total-body ellipticals with moving handlebars add engagement of the glutes, core, chest, back, shoulders, biceps and triceps for a more effective overall workout.
Calorie burn: Given that you're seated, using only your lower body and have limited resistance levels and a small stride length with an under the desk elliptical, you aren't going to burn a lot of calories. Even though some under the desk models also can be used standing, calorie expenditure is limited.
With many more muscles working, a standing position, a range of resistance levels and a longer stride length, total-body ellipticals are designed to make you work so you can blast significant calories.
Movement variety: Under the desk ellipticals are limited to forward and reverse elliptical-shaped pedaling.
Likewise, total-body ellipticals can facilitate forward and reverse motion, but also can offer adjustable stride length, adjustable incline, lower-body only movement, or, in the case of Octane machines equipped with side steps, upper-body only movement.
Workouts: The only workout we've seen on under the desk ellipticals is a manual one, where you simply start pedaling.
Designed to drive motivation and results, total-body ellipticals typically are equipped with multiple workouts, including interval training, progressive challenges, random resistance changes, heart rate interactive and more.
Feedback/console: Many under the desk ellipticals come with a small digital or LCD monitor that tracks various metrics, such as strides/revolutions, distance, time and calories. Some units offer Bluetooth®, so you can sync your results with apps like Fitbit and Apple® Health.
Total-body machines include simple to elaborate consoles, and often display time, distance, speed resistance level, calories, program and heart rate.
Size/price: Obviously, because they're designed to be portable, under the desk ellipticals are smaller and priced less than total-body ellipticals. They can be easily moved, and used while you're on the couch, in the kitchen or wherever.
Total-body ellipticals come in different sizes, but require a decent size space to accommodate the moving pedals and handlebars. Price points vary widely based on quality, features, manufacturer and home or commercial units.