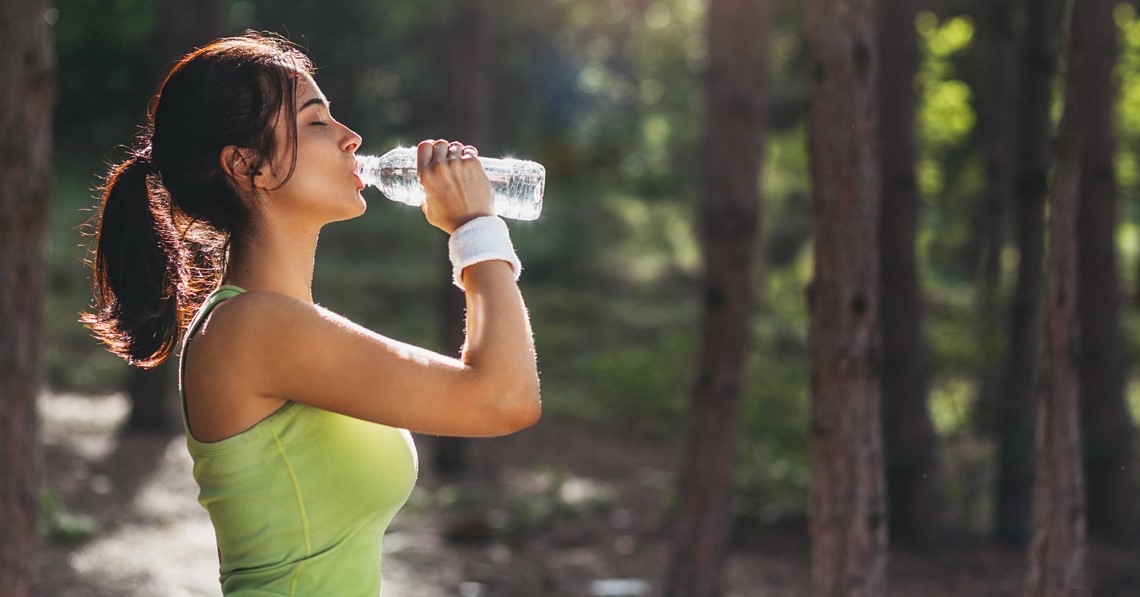 Since the coronavirus pandemic hit, many of us began outdoor exercise sessions in the springtime. Summer outdoor workouts are also a great way to benefit from open space, fresh air and a change of scenery.
But with summer comes more heat, humidity, sunshine, storms, and bugs. Benefits of outdoor sweat sessions outweigh these challenges, so they shouldn't necessarily derail your exercise, but be aware of risks, and prepare and take proper precautions to stay safe.
Being smart can keep you feeling good and enjoying exercise outside. Whether you're running, cycling, inline skating, swimming or taking on boot camp, keep in mind the following safety tips for outdoor workouts.
Safety Tips for Outdoor Workouts
Check weather conditions – Note the temperature, humidity level and real-feel temperature before you go, and plan accordingly. Check the wind, air quality and chance of storms, all of which you can easily see on your phone.
Avoid afternoon sessions – It's usually hottest in the afternoons, and temperatures drop after sunset. If possible, exercise in the early morning or at night.
Be visible – Summer days are longer, so you should have adequate daylight. But if you go out early before sunrise, or when it's dark at night, wear reflective gear on your clothing, shoes, bike, or whatever you have with you so cars and other exercisers can clearly see you.
Protect yourself from the sun – Sunscreen is a must – especially for your face. Look for sunscreens designed for athletic activity so they won't wear off when you sweat. Don't forget your lips and ears! Also, wear sunglasses and a hat if you can tolerate them when working out.
Keep bugs away – This may only be an issue in some areas or times of day. Mosquitos can be an aggravation at dusk and into the evening, so try repellent to minimize bug bites – especially if you're in a humid area or in a forest preserve where bugs tend to be prevalent.
Carry water – If possible, bring water with you, particularly when you'll be out for longer than 30 minutes in the heat. With COVID-19, many outdoor drinking fountains have not been turned on this summer. Reduce your risk of dehydration or even heat exhaustion by rehydrating frequently. There are various ways to carry water bottles – on a belt, with a daypack or using a handgrip – so no excuses here.
Experts recommend consuming 16 ounces of a sports drink or water an hour before you head out, then five to eight ounces of sports drink or water every 20 to 30 minutes. You know your body; drink often.
Bring your phone – Although you may not want to carry it, your phone is a great safety device, enabling you to contact help if you don't feel well, suffer an injury, have a blowout in a bike tire or get lost on a trail.
When you are just exercising in your local neighborhood, you may not need it if others are around who could help you if necessary. Or wear a smartwatch as an alternative. And always tell someone your route/plans, and what time you are expected to be home – particularly if you're exploring a new area on vacation, hiking or searching for new routes.
Stay aware and flexible – Watch your surroundings and don't get lost in loud music in your earbuds. Pay attention to terrain, vehicles, others around you and how you are feeling. If you become weak, lightheaded or dizzy, slow down and modify or skip your workout. When heat and humidity are very high, opt for an indoor exercise session instead.