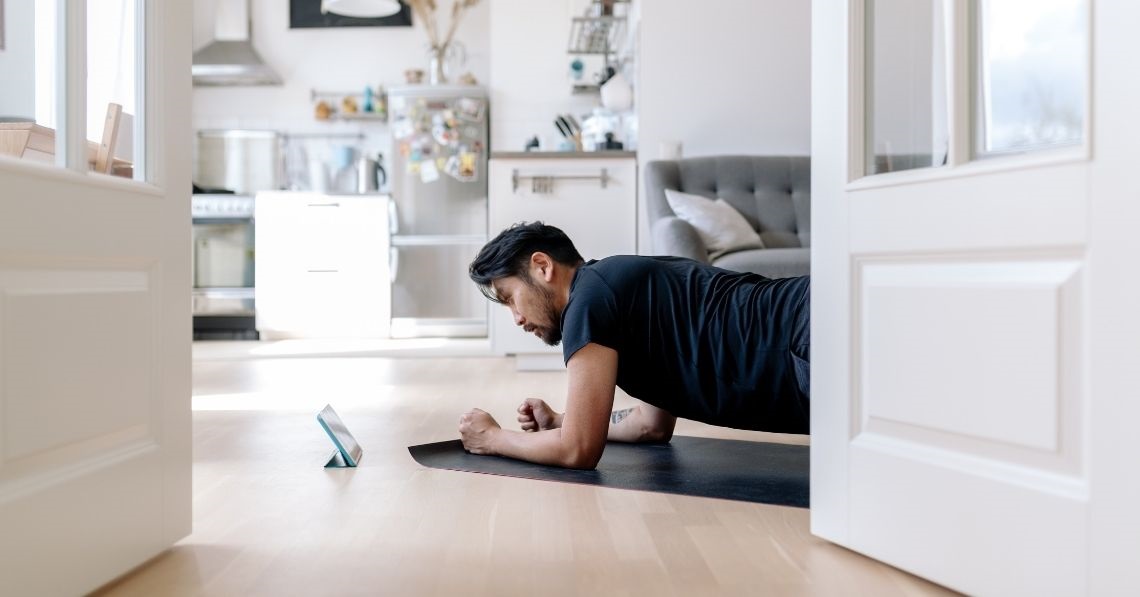 Apps are ubiquitous and compete for valuable storage space on our mobile devices. Due to the sizable growth of home workouts due to COVID-19, downloads of fitness apps jumped almost 50 percent in the first half of 2020, with an estimated 87 million users globally.
With thousands of fitness apps available, you want to choose one that best serves your needs and goals, so do a bit of research first. It's better to spend time upfront determining which app you'll actually benefit from, rather than installing (or paying for) one that sits idle on your device.
The best fitness apps are easy to use, based in science, motivational and value priced. With those criteria, we'll get you started by listing some of the most popular fitness apps this year to help keep you exercising and feeling good. Consider if you want to download data from the app to your PC or synch the app with cardio machines, or if you simply want to view everything on your phone. Find out the specifics of these individual apps in the App Store or Google Play.
Shout-out to Healthline, SELF and PCMag.com for helping do the homework for this blog!
Popular Fitness Apps
Fitness Buddy – A virtual personal trainer and nutritionist, this app offers hundreds of workouts for home or at the gym, along with custom meal plans and healthy recipes. Exercises come with clear instructions and videos, and offer progression as you improve.
Nike Training Club – Enjoy 200 different home workouts that don't require equipment, along with some advanced videos that will challenge you big-time.
Workout Trainer: Fitness Coach – Another app where you can take on thousands of home workouts that use no or little equipment. You can also benefit from customized workout plans, and an analysis of your heart rate response during exercise and overall performance.
FitOn: Fitness Workout Plans – FitOn provides video workouts that you can search by type of workout, level of intensity or how much time you have. Your heart rate is displayed on the screen if you wear a monitor during exercise, and you can compete with others on a leaderboard.
30 Day Fitness at Home – For beginners, or those who just need a workout reset, this app can be synched with Apple Health to automatically track your fitness goals and achievements, and to get motivating reminders to exercise. Users also can take on 30-day challenges for the entire body, abs, glutes, and more.
Johnson & Johnson 7 Minute Workout – The ultimate in efficiency, this app offers a quick circuit workout, along with a 16-minute routine, a core session and customizable regimens; plus, it connects with Apple Health. You can also play music from your phone for extra motivation.
YogaGlo – Get access to more than 3800 yoga workouts, from short to long sessions for beginners to elite yogis. Or choose to decompress with guided meditation classes.
MapMyRun – Among the popular fitness apps, this one gets high marks from runners to track and map runs, along with accessing millions of routes in whatever zip code you're currently in. You also can log more than 600 activities, like gym workouts, cycling, yoga and more.
8fit – For the time-crunched, complete no-equipment workouts from 15 to 20 minutes. Plus, get nutrition guidance and custom meal plans to help manage your weight.
MyFitnessPal – Log your exercise and steps, and set a goal, such as weight loss or weight management, and the app promotes healthy habits. Take advantage of a comprehensive food database, a calorie counter, a barcode scanner, restaurant logger and recipe importer.