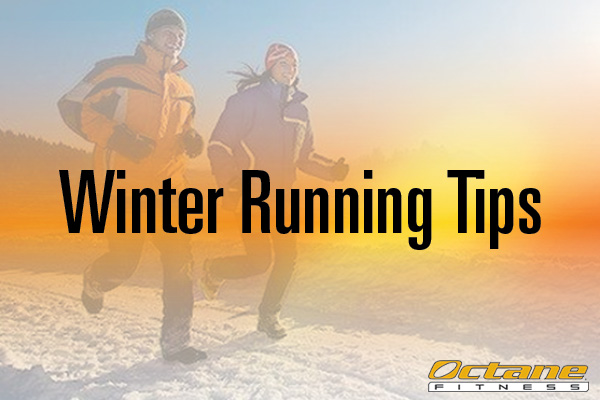 Running outdoors in the winter certainly has its challenges, but that doesn't mean you should be limited all season long to treadmills or indoor tracks. With proper winter running gear and attention to safety, you can stay fit for spring running and enjoy invigorating conditions along the way.
According to William O. Roberts, MD, a contributor to Runner's World, and other experts in the running community, here's how to safely take on winter running.
Winter Running Gear & Safety
Dress in layers:  Don't wear cotton, as it holds onto water and can't insulate well when wet. Wear a dri-fit shirt that wicks away moisture as your base layer. If it is very cold, add a mid-layer such as a turtleneck in a polyester or spandex blend. Top it off with a weather-resistant jacket that has a hood and covers your neck. Or wear a windproof, breathable and vent-able shell to manage heat loss.
Don running tights and/or wind pants:  Shorts and capris just won't cut it when it gets below 40 degrees F. Be smart and cover your legs so you don't end up with windburn, chapped skin and possibly hypothermia.
Choose brightly colored clothing:  Wear light-colored and reflective materials to maximize visibility, and consider using a blinking light on the front and back of your jacket.
Alter your footwear:  Wool socks can greatly enhance your comfort during cold weather runs, and you may want to choose shoes with greater traction and water resistance.
Wear a hat:  Your mom was right – you do lose heat through your head. So find a tight-fitting knit hat that covers your ears and use it. A baseball cap is not a good option.
Cover your hands:  Mittens are warmer than gloves but you can't manipulate your iPod or phone that way. You may prefer gloves that let you more easily use the touch screen on your device.
Carry your cell phone:  It may seem like a hassle, but this is your best bet in case of emergency.
Run out against the wind:  If possible, follow a route that lets you run out against the wind and with the wind on the way back so that you don't get chilled by the headwind on the return run.
Watch for ice under snow:  Try to run on plowed pavement if possible to reduce the chance of falls. Watch your step and slow down on slippery snow.
Run against the traffic flow:  You need to see what is coming, especially when visibility is low at dusk and dawn, or when it is snowing.
Tell someone your route and return time:  This way, if something goes wrong, family and friends will know where to look for you.
Outdoor runs with the proper winter running gear can be serene and therapeutic, particularly after a fresh snowfall. Fresh air can work wonders for cabin fever as well. Be smart and enjoy the beauty of nature – even in the winter!