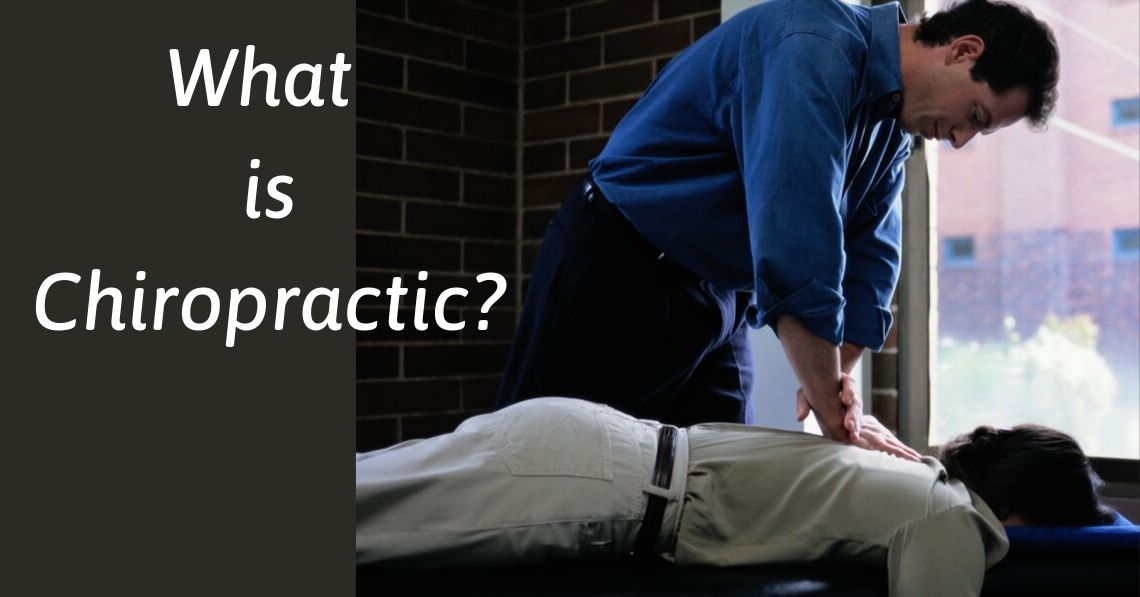 Alternative and complementary medicine have grown significantly over the past decade, as people seek ways to restore health and alleviate pain more holistically, beyond a traditional doctor visit or prescription. Given the complexities of the body, there isn't always just one right way to address issues, so it's helpful to have multiple treatment options when you're not feeling your best.
Fitness fanatics and recreational competitors can deal with pain as they age, and may turn to massage, acupuncture and chiropractic for relief so they can maintain their active lifestyle. Although chiropractic is one of the most common complementary therapies, and has earned many followers over the years, misconceptions and lack of understanding about this practice still exist. So, what is chiropractic?
What is Chiropractic?
According to the Association of Chiropractic Colleges, chiropractic "focuses on the relationship between the body's main structures – the skeleton, the muscles and the nerves – and the patient's health. Chiropractors believe that health can be improved and preserved by making adjustments to these structures, particularly to the spinal column. They do not prescribe drugs or perform surgical procedures."
The theory is that hands-on spinal manipulation and other treatments properly align the body's musculoskeletal system, particularly the spine, so that the body can heal itself without medication or surgery. More than 35 million Americans visit chiropractors annually, WebMD reports.
To earn a Doctor of Chiropractic degree, individuals must have a four-year college degree, plus four years of chiropractic school and a state license to practice. There are more than 77,000 chiropractors in the United States today.
People seek chiropractic treatment for headaches; neck, back and leg pain; sciatica; injuries and more. An initial visit to the chiropractor typically includes a health history, physical exam, manual or range of motion exams, and potential diagnostic testing, such as x-rays, MRIs and lab work. A diagnosis and treatment plan should always be explained before treatment begins.
Chiropractic care can include spinal and joint manipulation, rehabilitation and exercise therapy, traction, electrostimulation, ultrasound, massage, dietary supplements and heat and cold therapy. Depending on the patient and chiropractor, treatment can be a single session or multiple sessions weekly for months.
Benefits of Chiropractic
Research has shown benefits of chiropractic in some areas, and anecdotal evidence supports other positive outcomes, including:
Relieves pain in the back, neck, joints and headaches
Improves joint mobility, function and health
Decreases degeneration of joints and connective tissues
Loosens tight muscles
Improves circulation
Enhances nerve system function and ability to carry nerve impulses efficiently
Boosts immune system
Corrects posture issues
Increases energy by reducing tension in spine
Decreases stress
Promotes better sleep
Can lower blood pressure
Can improve digestion
Cautions and Recommendations
Clearly, chiropractic offers multiple valuable benefits and an important alternative to traditional medicine. However, note that chiropractors cannot effectively treat every condition, and should not be consulted for:
Cancer or diabetes – While chiropractic can help alleviate some symptoms of cancer or diabetes, or their treatment, it is not a comprehensive solution to these diseases.
Fractures or broken bones – These may require surgery, braces, crutches or other tools to heal properly.
Osteoporosis or severe arthritis – These conditions require medical intervention to successfully manage.
Bone tumors – Chiropractic treatment doesn't address internal problems with bones.
Infections – While chiropractic can make you feel better, it cannot effectively fight infections.
Before visiting a chiropractor, ask your family, friends or physician for a referral, and ensure that the practitioner is licensed. Health insurance coverage varies, so check yours and inquire upfront about chiropractic fees. As with any healthcare professional, you should feel free to ask questions throughout your chiropractic visits.