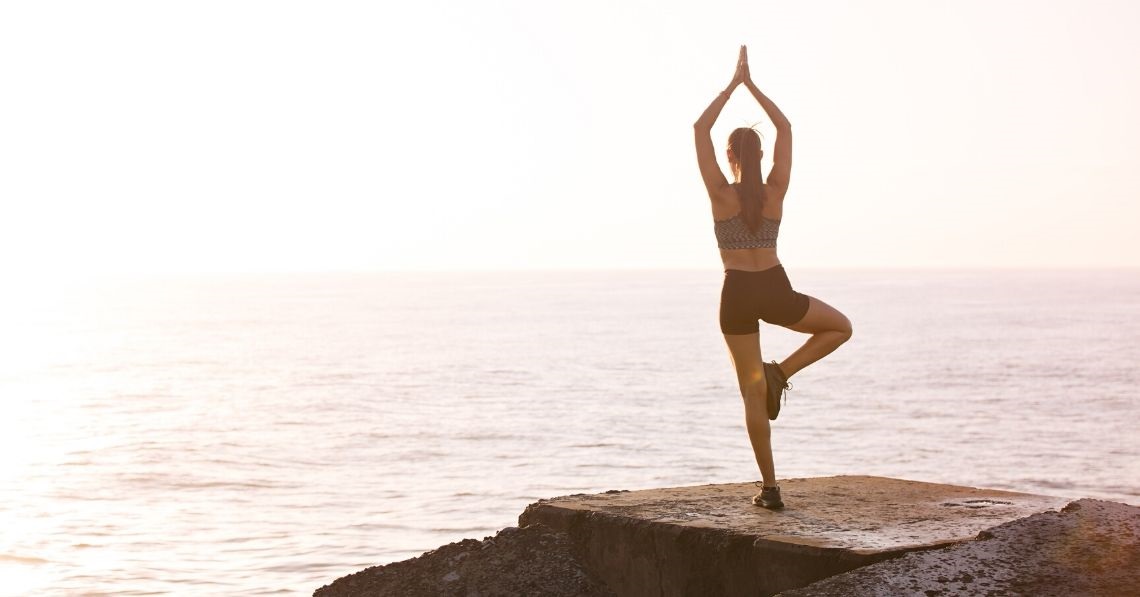 During this very challenging and unprecedented season in the world, it's very normal to experience heightened stress and anxiety amidst so much change and uncertainty. While stress is an inevitable part of our lives, we need to understand how best to manage it so that we can thrive. It's not just about knowing the best methods of stress relief, of course, but you have to proactively practice these self-care techniques to feel better.
So review these recommendations, and find a way to integrate some or all of them into your life. Find out what works best for you, and then make it a habit. Your body and mind will feel better, and your family or roommates likely will appreciate your efforts.
Stress Relief
Exercise – Of course, you knew this would be first, right? After all, Octane makes fitness equipment! You don't have to always do HIIT or go for a run, but mix up your routine to stay motivated and reduce your risk of injury. Try yoga or Pilates, go for a swim, take a stretch class or learn something new, like Zumba. Physical movement helps release stress and produces endorphins so you feel better.
Recover – Finally, recovery methods are becoming increasingly available and actively promoted for more than just athletes. Recovery refers to taking care of your body after workouts or competitions so you promote healing, maintain your exercise routine and ultimately enhance performance. Try foam rolling, massage, acupuncture, heat therapy, compression treatments, cryotherapy and more.
Eat healthy – Not a surprise. You must fuel your body with nutritious foods, as opposed to processed items, fast food, or sugary or fatty choices, to maintain your energy and immunity. Also, be sure to hydrate sufficiently with plenty of water and limited consumption of juice, soda, coffee and alcohol.
Rest – Even when you are dealing with a packed schedule or feel overwhelmed with demands, you must rest to perform at your best and ultimately use your time more efficiently. Try to go to bed earlier if necessary, and put down your phone or skip the evening news. Take short catnaps (less than 30 minutes) if you can.
Get outside – The outdoors provides a valuable change in perspective, along with fresh air and sunshine, which all can help relax and renew you. Multi-task by taking a hike or going for a jog or bike ride, or simply sit and have a meal, read or hang out in a lounge chair.
Control your mind and body – Meditation, controlled breathing exercises, prayer and progressive relaxation techniques provide opportunities to center the mind and connect with your body. These also serve as a way to deliberately engage your brain so you can't dwell on stressful thoughts.
Practice gratitude – Life is hard and stress is real. At the same time, we choose our emotions, and consciously looking for and acknowledging things to be grateful for improves your outlook, strengthens your resiliency and boosts your health.
Enjoy leisure activities – No matter how busy you are, make time for hobbies or activities that bring you pleasure, such as reading, gardening, artwork or watching a favorite TV show. Prioritize these to refuel your spirit.
Cut back – It's OK to say no to some invitations or opportunities in order to get control of your schedule. Perhaps reduce or rearrange commitments where possible – volunteer twice per month rather than weekly, don't join a committee, organize a kids' carpool, etc.
Enlist support – Ask for help from family, friends, co-workers or neighbors if necessary, and you'll find that many people want to assist. Seek counseling or a support group for ongoing or more pressing needs.