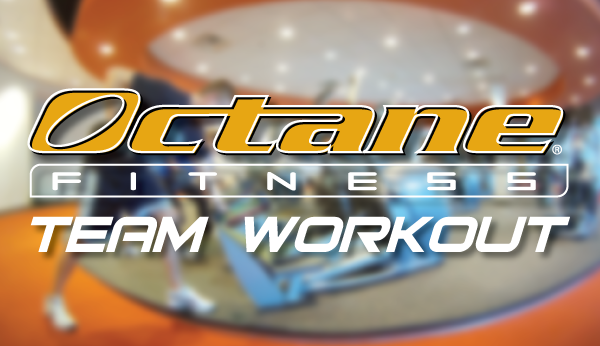 Consistency is the key to achieving your fitness goals. So use our weekly CROSS CiRCUIT interval training workouts to help you stay on track and reach your goals!
A motivational note from Octane Fitness team member and certified group fitness leader:
Are you meeting your goals and maintaining them? When it comes to getting physically fit, you may consider many goals. For the most part, your goals are to get stronger, protect your joints, maintain fat loss, build lean muscle mass, increase balance and mobility, improve your cardiovascular system and then maintain these goals. As you change your lifestyle to accomplish these goals, you will learn that consistency over the long term is much more important than intensity in the short term. Going really hard and then quitting for a while is the opposite of what you need.
How many times have you started a plan and then quit? Hopefully by now you are realizing that approaching fitness as a lifelong habit will bring you closer to your goals and allow you to maintain the results you work so hard to achieve. So, if consistency is your game plan, continue with your weekly CROSS CiRCUIT interval training workouts. Make your game plan next week and continue to get fit!
-Kelly
Octane Fitness Team Workout – 11/10
Download a PDF of our interval training workout.