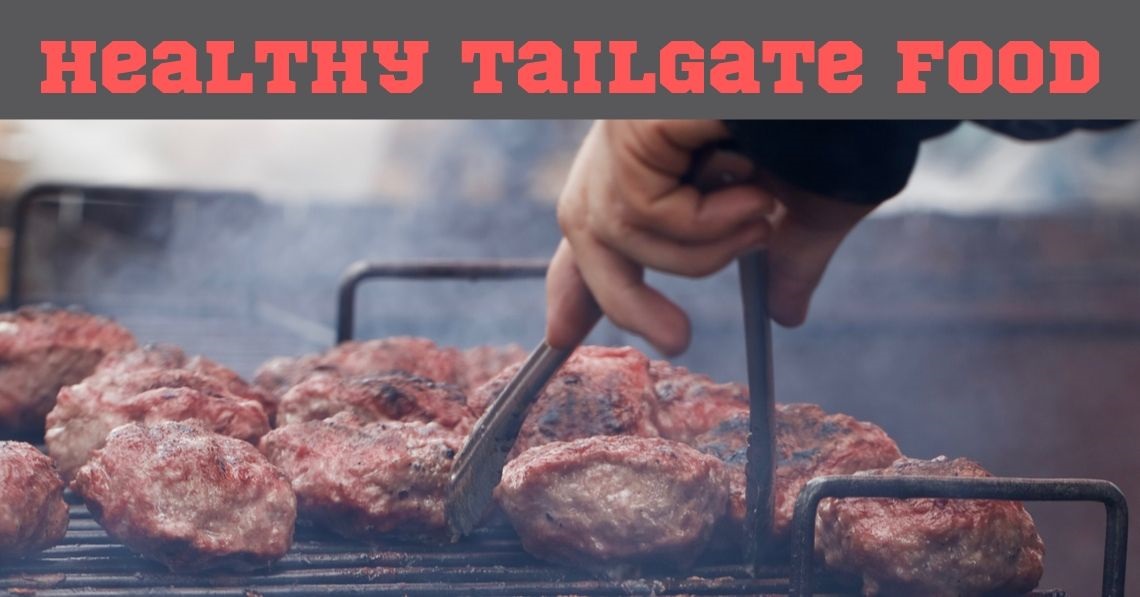 Football season is in full-swing, along with the tailgating tradition. And pre-game parking lot parties typically aren't known for their nutritious fare. While it's OK to indulge periodically, don't sabotage your hard work at the gym with one outdoor smorgasbord. You don't have to totally revamp your game day menus, but swap in these healthy tailgate food choices over time.
Healthy Tailgate Food
15-ounce can black beans, rinsed and drained
2 ripe Haas avocados, halved, pitted and flesh removed from skin
2 tablespoons fresh lime juice
1/2 teaspoon ground cumin
1/2 cup frozen and thawed corn (white, yellow or combination)
2 tablespoons minced white onion
2 tablespoons chopped fresh cilantro
Salt and ground black pepper
Combine beans, avocados, lime juice and cumin in a food processor and puree until either slightly chunky or smooth. Fold in corn, onion and cilantro. Season to taste with salt and pepper.
5 cups air-popped popcorn
50 bite-size cheese crackers
Butter-flavor nonstick cooking spray
1-¼ teaspoon barbeque seasoning
In a large bowl, combine popcorn and crackers. Lightly coat with cooking spray. Sprinkle with barbeque seasoning; tossing to combine.
2 pounds halved small red potatoes
1/4 cup extra-virgin olive oil
2 tablespoons fresh lemon juice
1 teaspoon black pepper
2 teaspoons anchovy paste
3/4 teaspoon kosher salt
1 garlic clove, grated
1/3 cup slivered red onion
1/3 cup chopped fresh parsley
Place potatoes in a Dutch oven; cover with water. Bring to a boil; reduce heat, and simmer 12 minutes or until tender. Drain. Combine olive oil, lemon juice, pepper, anchovy paste, salt, and garlic in large bowl. Stir in potatoes, onion, and parsley.
2 teaspoons vegetable oil
1-pound ground chicken
5 ounces shiitake mushrooms, stems discarded, caps finely diced
1/2 cup onion finely diced
8-ounce can water chestnuts drained and finely diced
1-1/2 teaspoons minced garlic
1 teaspoon minced ginger
salt and pepper
5 tablespoons hoisin sauce
2 tablespoons soy sauce
2 tablespoons rice vinegar
2 teaspoons sesame oil
1/3 cup sliced green onions
1 head butter lettuce leaves, separated
Heat oil in large pan over medium high heat. Add chicken and season with salt and pepper to taste.
Cook chicken for 5-6 minutes, breaking up meat with a spatula, until mostly cooked through. Add the mushrooms and onion to the pan. Cook 4-5 minutes or until vegetables are soft.
Stir in water chestnuts, garlic and ginger. Cook 1 more minute.
In small bowl, whisk together hoisin sauce, soy sauce, rice vinegar and sesame oil. Pour sauce over ground chicken mixture and toss to coat evenly. Sprinkle green onions over chicken mixture.
Spoon chicken into lettuce leaves and serve.
1 pound 93% lean ground beef
1 tablespoon chili powder
1/2 teaspoon black pepper
1/2 teaspoon kosher salt, divided
1/4 cup shredded cheddar cheese
4 whole-wheat hamburger buns, toasted
2 tablespoons light sour cream
1/4 cup scallions
2 tablespoons chopped pickled jalapeños
Combine beef, chili powder, black pepper, and 1/8 teaspoon salt in medium bowl. Shape into 4 equal balls.
Heat large cast-iron skillet over high. Add beef balls and press down to form patties. Place a slightly smaller skillet directly on patties. Cook until charred, about 1 minute and 30 seconds. Remove top pan, flip patties, replace top pan, and cook until charred, about 1 minute. Remove top pan, sprinkle patties with remaining 3/8 teaspoon salt, and top with cheese. Invert top pan, and cover skillet. Steam until cheese is melted, 30 to 45 seconds. Place patties on buns; top with sour cream, scallions, and jalapeños.