Most of the healthy recipes we have shared have been for dinner or dessert dishes. But this breakfast recipe was too fun and easy to pass up! Not only does it put a fun twist on the traditional omelet, it's protein-packed.
Breakfast is the most important meal of the day but is often the most overlooked meal. In the mad dash to get everyone out the door in the morning it's not wonder that the majority of people eat their breakfast on the go. Luckily, this waffle iron omelet recipe from The Gracious Pantry is not only easy to make and packed with protein, you can also freeze your omelet waffles and toss them in the toaster to thaw before you rush out the door.
Waffle Iron Omelets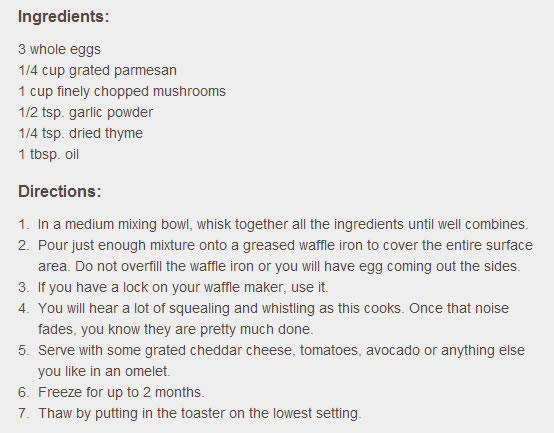 See nutrition information and more of the original post form The Gracious Pantry by clicking here.