This clean eating recipe for Thai Chicken Endive boats will be a great hors d'oeuvre at your next cocktail party or an excellent appetizer before any meal.  See the healthy recipes  after the jump.
Family and friends will be asking for more once they try these delicious Thai Chicken Endive boats. With a wonderful mix of bean sprouts, cilantro, and chicken in peanut sauce, you may want to double this 18-serving recipe. What's even better is that with just 35 minutes of prep time you won't lose an entire day preparing these hors d'oeuvres.
Thai Chicken Endive Boats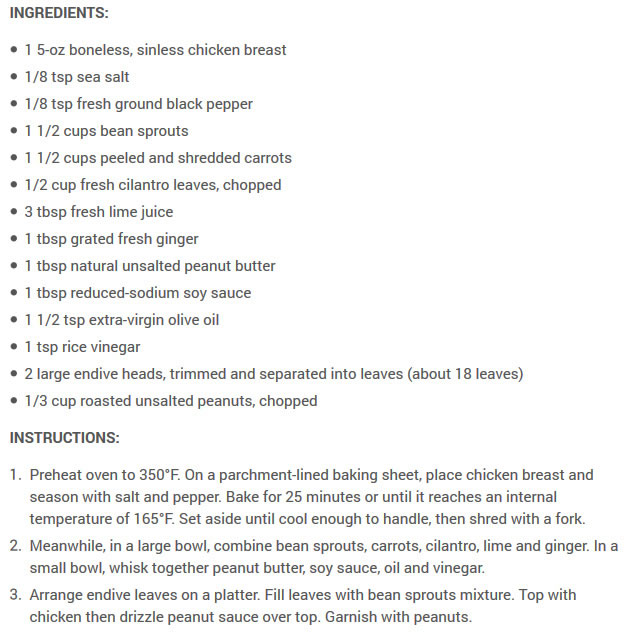 Recipe is from Clean Eating magazine.  See Thai Chicken Endive Boat nutrition information and other healthy recipes on their website, cleaneatingmag.com.