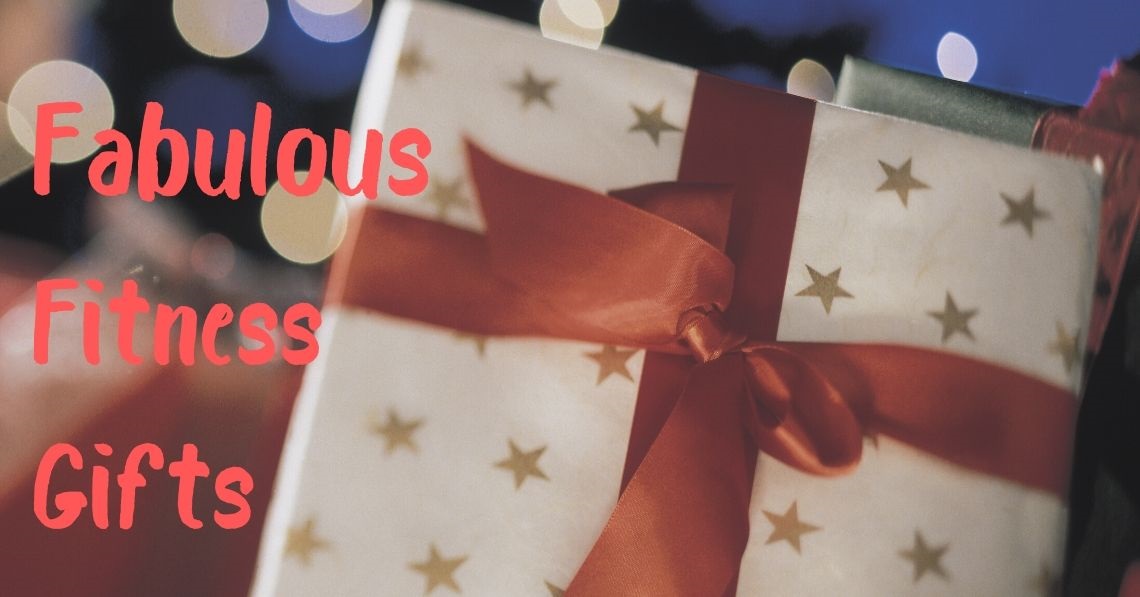 It's that time of year again, when we end up wandering the stores (or Amazon), searching for holiday presents that won't disappoint. And when the recipient seems to have everything, our challenge becomes even greater.
For gifts that keep on giving, we've identified some fabulous fitness gifts that are great options for exercise aficionados or for those who need to start (or continue) working out. Whether you have a small budget or can go all-out, peruse this list and get shopping.
Fabulous Fitness Gifts
Mobile phone armband – It's tough to carry your phone at the gym, and I've seen gals try to tuck it in their waistbands or even their bra tops. Not good. The Lifeproof Armband with QuickMount lets you securely snap your phone in and easily remove it when you need access during workouts. It stays stable whether you're running, lifting weights or killing it in a HIIT class.
Bowflex SelectTech840 Kettlebells – As popular as their Bowflex SelectTech dumbbell cousins, these new kettlebells adjust from 8 to 40 pounds with the simple twist of a dial, so the entire family can use them. And they don't take up much space in your home gym.
Class Pass gift card or membership – For the group ex groupie, a weekly or monthly membership to Class Pass is a golden ticket to trying out all sorts of sweat sessions – from barre to boxing to boot camp – at 20,000 studios and fitness centers around the world.
Wireless earbuds – Who doesn't want these? Apple's AirPods Pro now have noise cancellation technology that comes in handy when you really want to zone out at the gym. And the Jabra Elite Sport version fit well, are waterproof and deliver exceptional sound quality.
Nike hip pack – Apparently the old fanny packs are back, with a new, cooler name. Who knew? Ditch the cumbersome drawstring bag and go minimal with Nike's sleek hip pack, which features two zippered pockets for your keys, phone, money, lip balm, and more – and it comes in a bunch of cool colors.
Fitbit Versa 2 – Apple Watches are cool, but the Fitbit Versa 2 definitely holds its own. This large screen model has continuous activity tracking (steps, stairs climbed), heart rate monitoring, smartphone notifications, controls for your Spotify or Pandora, a Sleep Score and even a built-in Alexa. And you can pick from cool colors, like petal/copper rose and stone/mist grey.
Daily Harvest gift box – Exercisers have to eat, so give them nutritious selections from Daily Harvest, including smoothies, harvest bowls, overnight oats, chia bowls, lattes and more. Choose a gift box that they can customize, or splurge for a weekly or monthly subscription.
Theraband Stretch Strap – Nobody but diehard yogis seem to stretch enough. This simple, portable stretch strap facilitates dynamic stretching with numerous hand and foot holds to customize your positioning, and numbered sections let you set goals and track your progress. It includes detailed instructions for 15 stretches, but lots more options exist based on your creativity.
CBD cream – CBD is everywhere, and seemingly, in everything. Don't break the bank with this gift that helps exercisers recover after workouts. Gift them with CBD cream that can help soothe tired, achy muscles, ease inflammation and relieve pain with its menthol and moisturizing properties.
Sleep Sound Machine – OK, technically, this is not exactly a fitness gift, but sleep is essential to fueling great workouts. The Lectrofan Micro2 Sleep Sound Machine has 11 unique sounds to induce slumber, plus, it's small enough to tote in a carry-on to help you rest when you're not in your own bed.