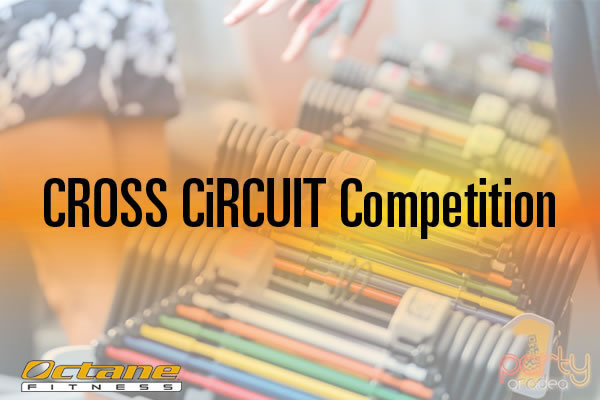 This past weekend, Octane Fitness hosted a first-ever CROSS CiRCUIT competition to coincide with the launch of our CROSS CiRCUIT product in Romania. Keep reading to get all the details and see pictures!
Octane developed CROSS CiRCUIT around the principles of cross training and circuit training– combining cardio intervals and strength exercises to build cardiovascular and muscular endurance. CROSS CiRCUIT was first introduced in the United States in 2011 and made its international debut in 2012. Since then, CROSS CiRCUIT cross training has been spreading around the world. This weekend was its introduction into the Romanian market.
To mark this exciting event, members of the Octane Fitness International team worked with local Octane Fitness distributor, Mens Mentis Group, to organize a CROSS CiRCUIT Competition. Teams for the competition were made up of local fitness club members and instructors from five different regions in Romania. A total of 23 teams, consisting of either five men or five women, competed, and 85% of participants were women from ages 18 to 63 years-old!
Rules for the competition required that, after completing a five minute warm-up on the Octane Fitness ellipticals, each team member had to complete three different strength exercises in two minutes. In between each strength exercise, team members had to run on their elliptical at predetermined resistance levels that were increased after each cross training rotation.
Here are select photos from the event:
Click here to see over 400 pictures from our CROSS CiRCUIT Competition in Romania