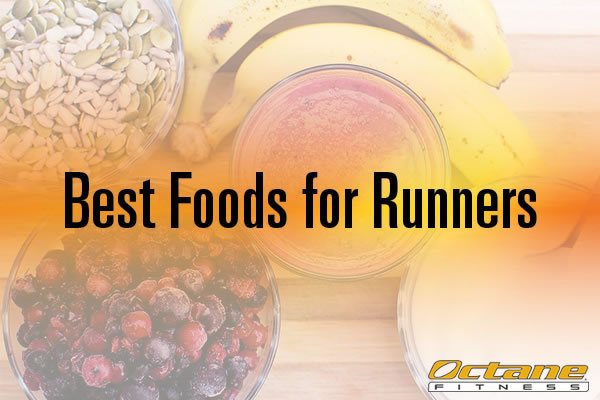 Runners are known to be a fairly intense, dedicated group, constantly on the lookout to improve their race times, enhance their training and learn more about their sport. Fine-tuning their diet and improving their nutrition is part of this as well.
Well-known dietitian Liz Applegate, Ph.D., who writes for Runner's World, recently identified the best foods for runners (and for anyone else who just wants to be healthy!):
Almonds – excellent source of antioxidant vitamin E

Eggs – contain protein, vitamin K, choline

Sweet potatoes – powerhouse provider of antioxidant beta-carotene

Whole grain cereal with protein – fiber fills you up

Oranges – more than 100 percent of the Daily Value (DV) of vitamin C

Canned black beans – source of protein, fiber and folate (vitamin B)

Mixed salad greens – a blend of phytonutrients

Salmon – loaded with omega-3 fats

Whole grain bread – more fiber for digestive health

Frozen stir-fry vegetables – antioxidants reduce inflammation

Whole grain pasta – good carbs and B vitamins

Chicken – provide selenium and niacin (vitamin B)

Frozen mixed berries – blueberries, raspberries and blackberries have anthocyanins (antioxidants)

Dark chocolate – flavonols are antioxidants (Hooray!)

Low-fat yogurt – delivers calcium and live cultures
This is a great grocery list to keep you eating well – whether or not you run. But, as the best foods for runners, these foods are ideally suited to fueling your tank well, helping minimize free-radical damage, keeping you energized through long runs and maintaining overall health. Check the Runner's World article for suggestions on how to best incorporate these smart foods in your daily diet.